Healer Know Thyself offers healing and training experiences for pragmatic coaches, healers and spiritual teachers who want to explore their inner landscape to gain unshakeable confidence and expand their ability to heal & transform the world.


We work with people who thirst for deeper self-knowledge and who are ready to look within to heal the blocks and restrictions to their creative & manifestation powers. It's where you remember that you are whole, loved and able to connect directly with Divine Source. Strengthened, you develop unshakable self-confidence and take action to fully live your soul's calling.
We work with spiritual healers, coaches and teachers who want to perfect their skills through embodied, experiential learning so they can share their wisdom with passion, confidence and integrity.
My promise to you is this:
In our Healer Know Thyself community, you will experience a profound metamorphosis. With the combination of soulful education, spiritual initiations and mentoring offered here, you will understand yourself so intimately that you can trust yourself and back yourself 100% in all your important decisions.


No matter the changes happening within and around you, you will become more decisive about the life you want to create, and the actions you need to take to make it happen.


You will ultimately feel great freedom in being YOU, unfurling your wings of purpose, and doing your soul's calling in all areas of your life.
Healer Know Thyself offers training and coaching for those ready to embrace their soul purpose, and be a beacon of hope and wisdom to others awakening to their spirit-self. You're at the right place if you're looking to:
Embrace your natural intuitive healing abilities;
Get unstuck, and get your head, heart, body and soul to work TOGETHER toward your goal;
Rise to a better version of YOU -- with less stress and more confidence this will help you be the better mom, partner and business leader you want to be.
Understand your hidden patterns and motivations so you no longer sabotage yourself;
Feel nourished with deeply transformative experiences;
Connect the dots between ancient wisdom, your inner self, and how to unleash your full potential;
Discover how to work with tools for self-healing and understanding, such as astrology, mythology, meditation, Tarot, shamanic journeying, the Akashic Records -- and more!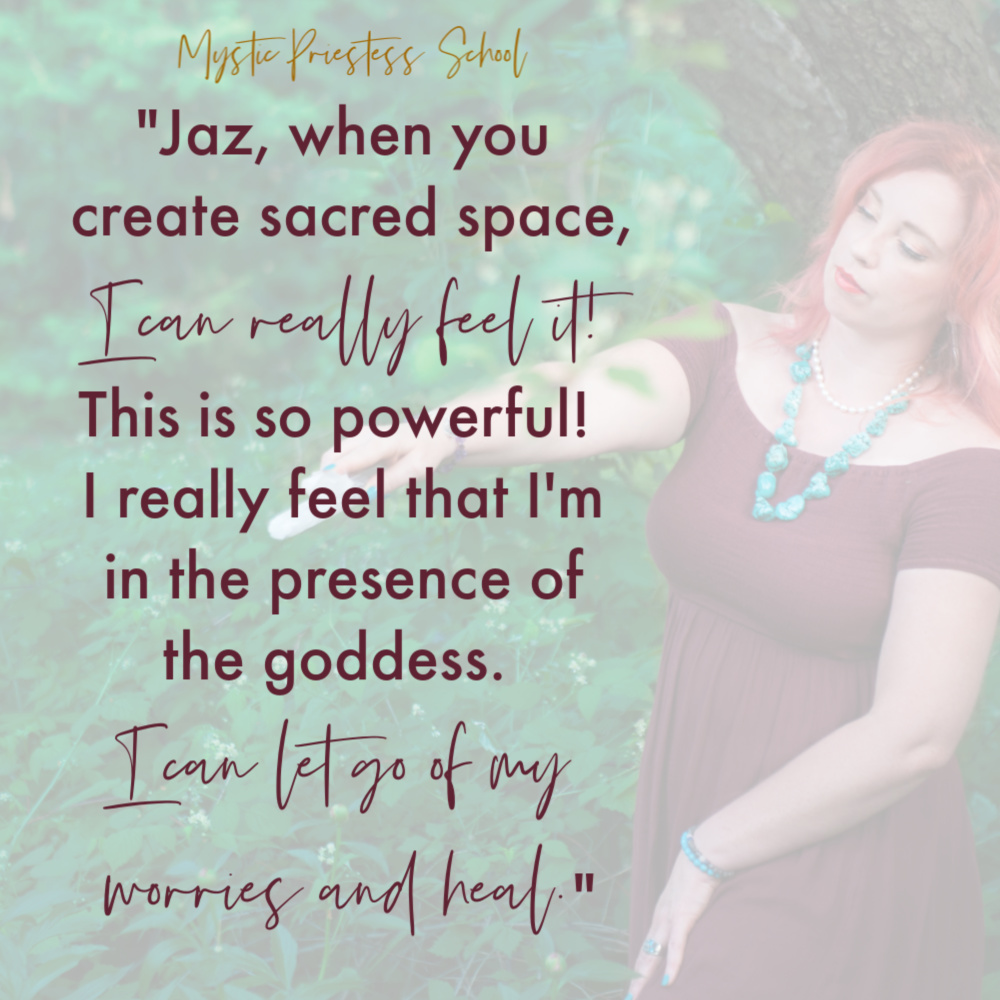 My clients tell me: "Jaz, when you create sacred space, I can really feel it! This is so powerful! I really feel that I'm in the presence of the goddess. I can let go of my worries and heal."
Creating deep, holy sacred space is an art. It takes practice. It requires an authentic connection with the divine. It requires an attunement and sensitivity to the space, the elements and the people who will contribute in the creation of the sacred space.
When you create a sacred space, you open up a liminal space, a portal between the worlds of the tangible and intangible. You help people reconnect with what's beyond the "normal" physical senses.
Part of my soul's mission is to anchor more of this sacred healing space on earth, and teach you how to do this work.
If you know you're ready to walk this liminal space with complete love, integrity and devotion; if you know you want to create real transformation in your life and the life of your clients; if you're ready to reclaim your ancient wisdom from many lifetimes as healer and activate them NOW -- join me in a beautiful journey in
Healer Know Thyself
.


Choose your path and the amount of nurturing support you desire to activate your soul's wisdom, your healing, and your unshakable confidence.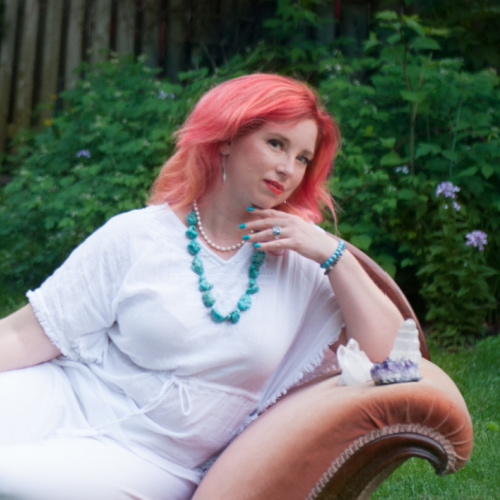 Private initiations and coaching with Jaz
Receive soulful, nurturing support that will help you embrace your true self via your inner archetypes. You will learn to grow your business and live your life from this divine alignment. You will discover your inner well of peace, vital energy and confidence!
I offer a variety of coaching & mentoring options to meet you where you are in your journey of self-discovery, healing and spiritual empowerment.
Apply HERE for private coaching. Let's talk about your goals and what would be the next right step for you in making your goals a reality.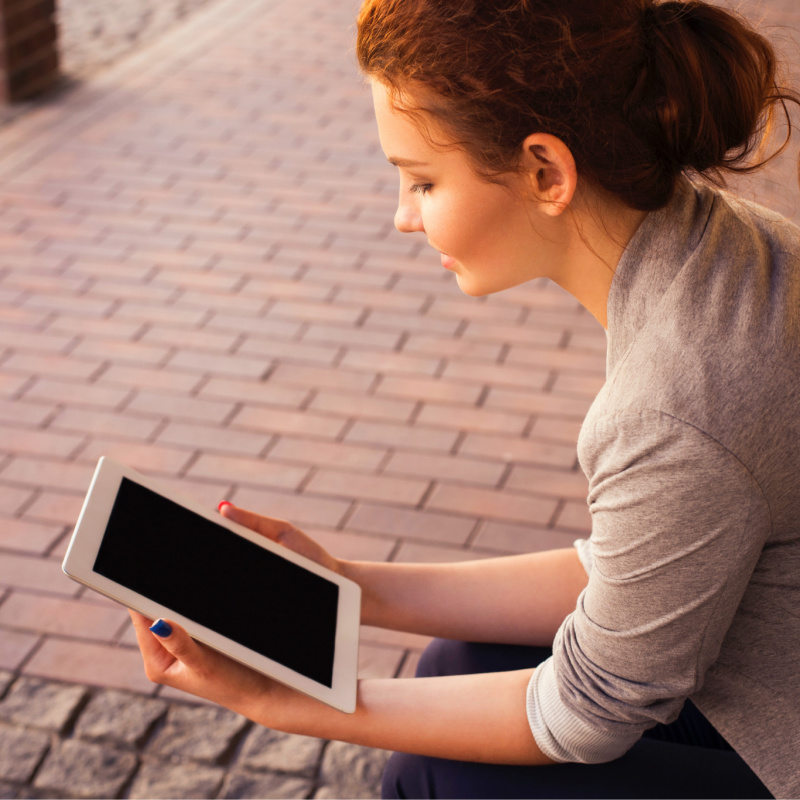 Self-paced programs
Explore the catalog of courses and check back often for new additions! These programs will take you on self-discovery journeys where you connect with your soul, your desires and the Divine. You will feel inspired to take new action in your life, relationships or career in accordance to your soul's plan. Jaz is available to offer guidance and support via the course's discussion forum. You are never alone on your journey even in self-paced programs!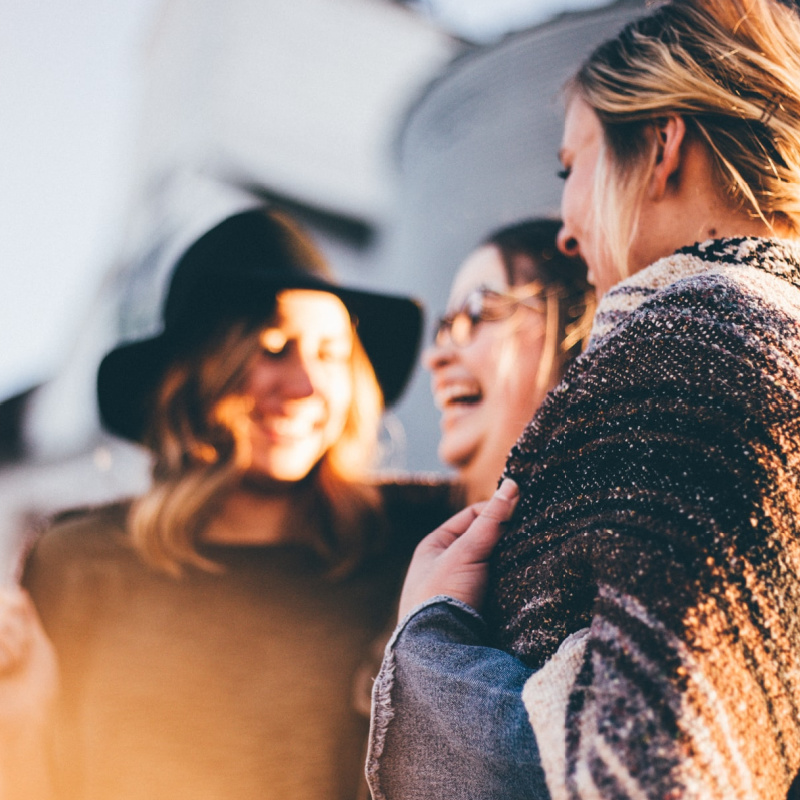 Mentored Group Experiences
Join us in group experiences with live initiations and coaching. These group experiences are currently available online only, until such time as travel restrictions are lifted and we can meet in person in beautiful and holy spaces.
The advantage of the online group experiences is that you can study and practice at your own pace from your home, and check in with your peers via the nurturing online forum.